Zuletzt geändert am 13. September 2019
As some sort of self-punishment [=;-)], I put together a list of the flights I ever did on myflightradar24.com and this gave me the CO2 impact I had.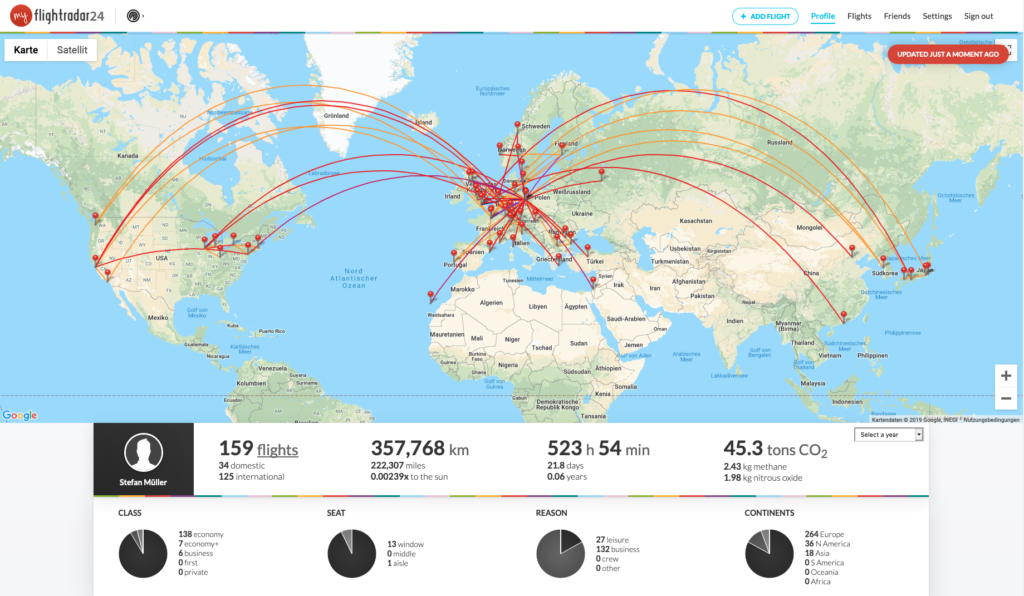 The raw CO2 emission has to be multiplied by the a certain factor (the Radiative Forcing Index), since the damage that is done is much higher when occurring in high in the sky. The IPCC suggests a factor of 2,7. Compensation companies assume a factor between 1 and 3. I compensated these flights with atmosfair.de. The independent tester tested several compensation companies and atmosfair was the winner. If you have exact flight data you can compensate your flight via that portal. I did a lump compensation of 86,9 tons CO2:
So far, so good. Those who really have to fly should at least compensate (with an appropriate factor). If you do not have to fly and only travel for leisure consider stop flying. I stopped flying in August 2019 and many others did so before. Do you compensate? Do you reduce flying? Leave comments!